(Out of stock) McGraw-Hill's National Electrical Safety Code 2023 (NESC) Handbook
(Out of stock) McGraw-Hill's National Electrical Safety Code 2023 (NESC) Handbook
by David J. Marne and John A. Palmer
(Hardcover 6″ x 9″)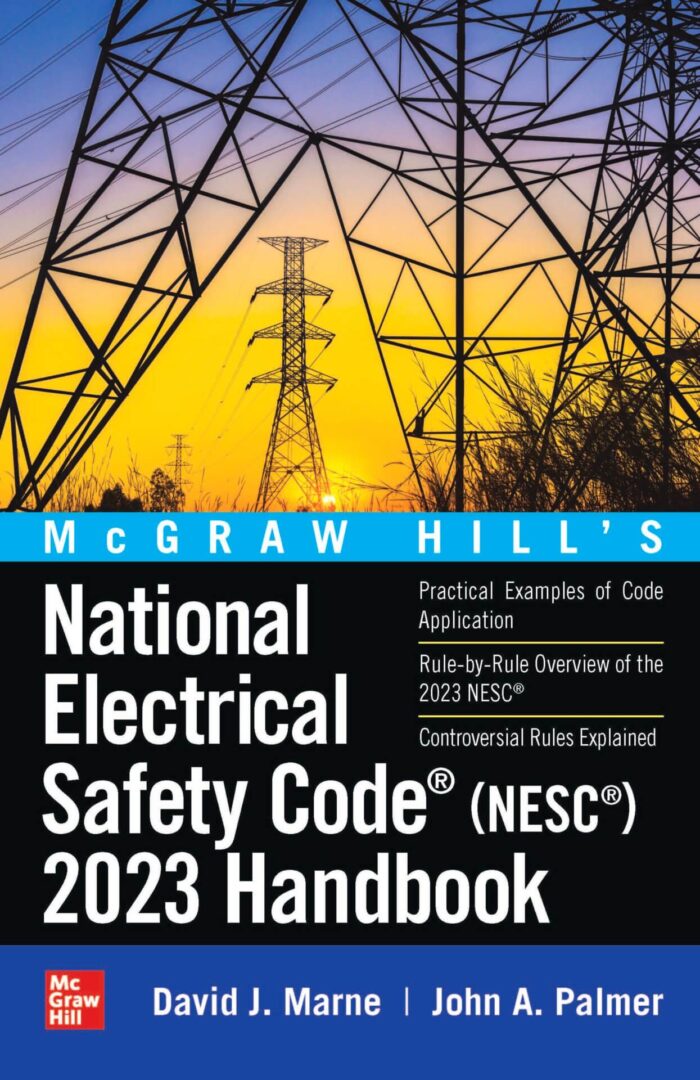 Description
McGraw Hill's National Electrical Safety Code (NESC) 2023 Handbook is a hands-on guide to the 2023 NESC. It delivers a rule-by-rule annotation of the NESC that clarifies the often confusing Code text and allows engineers and line workers to perform their work confidently and safely. Designed to be used alongside the Code itself, it features:
The best complete NESC annotation currently available
A rule-by-rule overview of the the NESC Code
Over 500 detailed illustrations and photographs
A wealth of practical examples of Code applications
Concise explanations of controversial rules
Authors
David J. Marne, P.E., B.S.E.E. and John A. Palmer, Ph.D., P.E., C.F.E.I.